"
Mallorca International Football Cup

(MIFC) is a

tourist, sporting and inclusive

event

organized by the Vicente del Bosque Football Academy

.
The Vicente del Bosque Football Academy has been working for more than 13 years, with more than 15,500 participating children and young people of 26 nationalities, with sports training projects both nationally and internationally.
Likewise, the academy has developed more than 150 sporting events in which it is worth mentioning five editions of the purely sporting tournament "Vicente Del Bosque First Mallorca Cup" between 2015 and 2019 with the participation of the academy's own teams and teams from Mallorca, Menorca, Ibiza and Madrid. And the two International editions in 2022 and 2023 with more than 100 teams and academies from 9 international countries such as Atlético de Madrid, Hamarby IF Sweden, Villarreal Academy North America, Sport Lisboa e Benfica, Real Betis Balompié, Coronado California USA, EuroAsia Singapore, FA Academy Sweden, KFUM Roskilde Denmark, Inter Movistar, Levante UD, Valencia CF, ElPozo Murcia, Sporting Paris, Almuñecar City, Ulern Academy, Laveno Mombello Italy and many more.
At the same time, the academy carries out important work in the promotion of sports, mainly soccer, with the following criteria education, cultural exchange, integration, solidarity and other values that mark the path followed since its inception following the personality and dedication of Don Vicente del Bosque, as a world reference, in addition to working to achieve the highest level of sports technification among the participants.
It is worth highlighting the social work at the local level and also carried out in countries with very few resources, as well as children and young people with special abilities.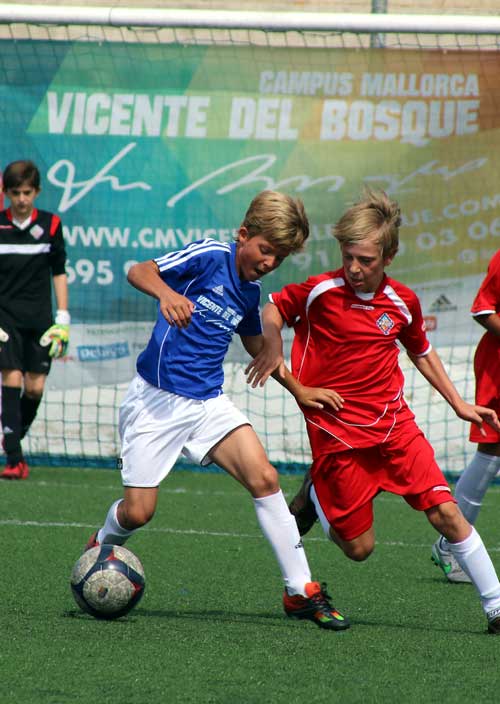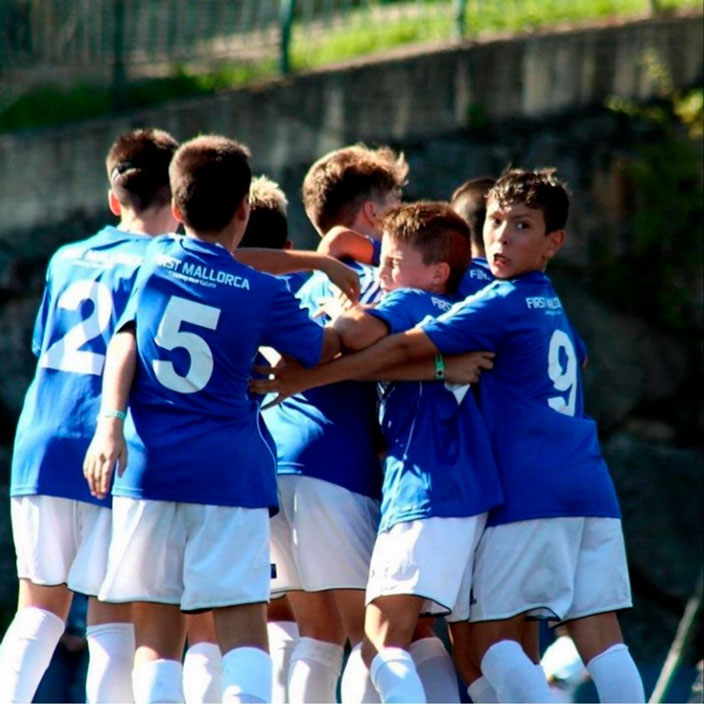 After the experience gained with the organisation of sporting and training events since the start of the academy project in 2011, we want to go one step further.
Therefore, MIFC is an event that offers you the possibility to combine sport and family tourism during the holiday season through an international football competition and multicultural experiences of the highest quality.
We believe in sport as a fundamental tool for education and training in values, to grow as an athlete and as a person with a healthy lifestyle.
Our success is based on it being a global experience for all groups in which participants, families and fans can experience the sport, culture, gastronomy, nature and traditions of Mallorca through a social experience so that they can share the days they spend on our island with people from all around the world.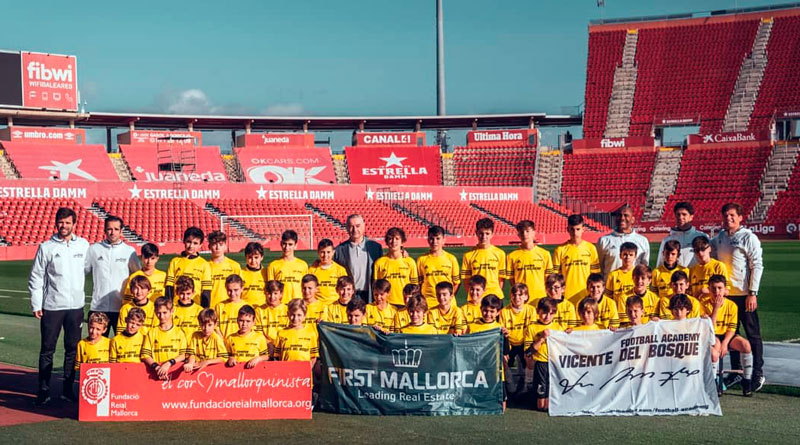 MIFC has the purpose of bringing cultures together, promoting a sports-tourism initiative and transmitting values with the philosophy of Mr. Vicente Del Bosque.
The intention is to contribute to the education of the participants, as well as to the promotion of all the fundamental values through football and coexistence with people from other countries, with different conditions, cultures, religions, etc… all based on respect for people and diversity.
As it is a sporting tournament, it also seeks excellence in the sport of football, enabling technical and sporting improvement through competition and the experience, together with other young people, that it provides.